Venue
1. Julius Nyerere International Convention Centre.
The whole conference will be held at the Julius Nyerere International Convention Center in Dar es Salaam City. This includes the Main Conference and some of the Workshops. Few workshops will be held in Zanzibar.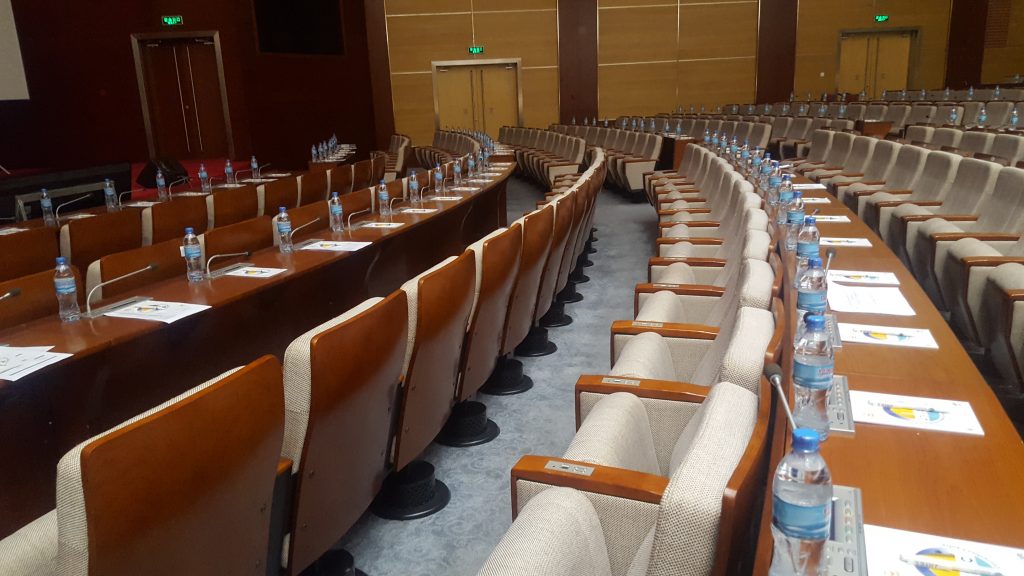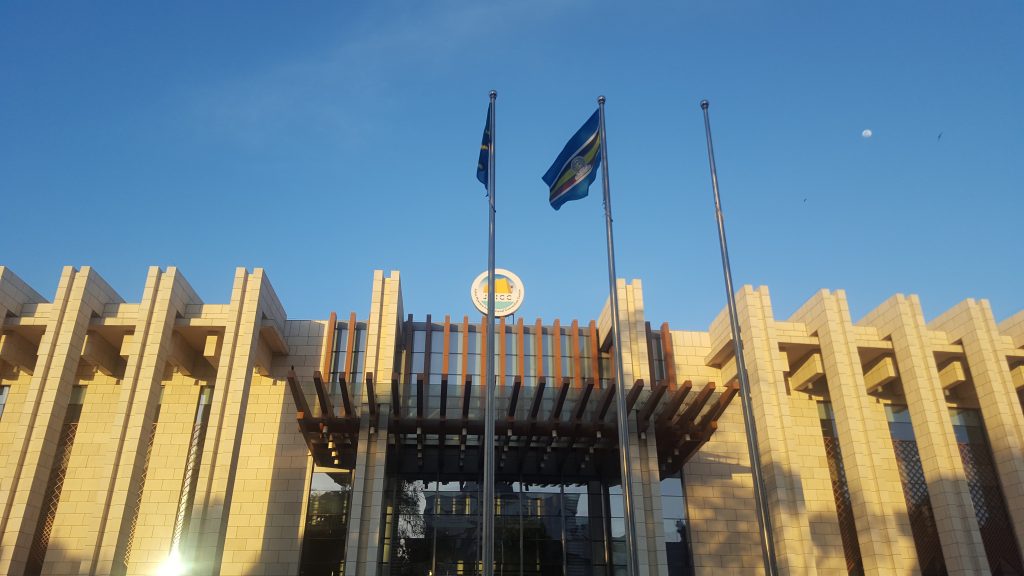 2. National Museum Tanzania

.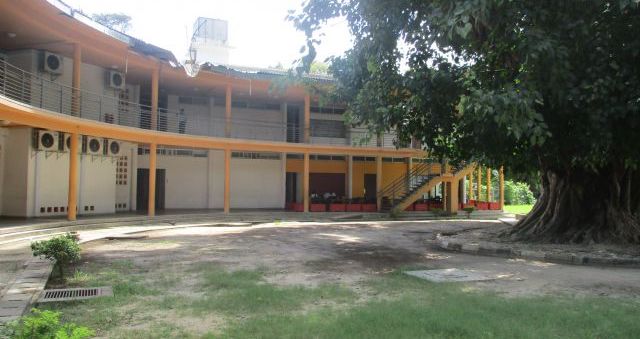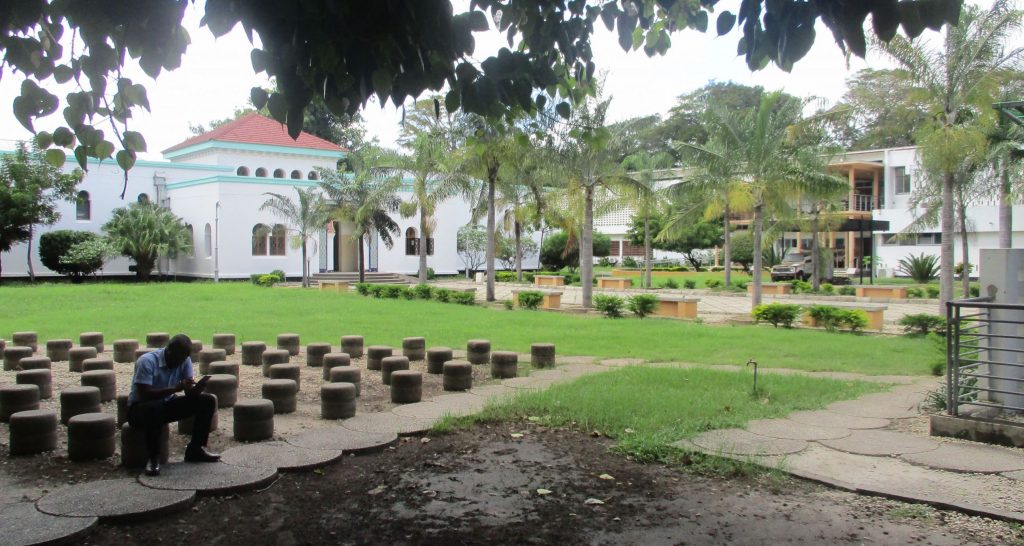 To travel to the Workshops from the Hotels, we suggest taking the taxis or uber which works very well in Dar es Salaam. Furthermore, if you don't want to use either taxi or Uber, we suggest you to walk as it is not far from the hotels.

If you are flying into Julius Nyerere International Airport, we suggest taking the taxis outside the Airport.  The drivers usually have the same uniform of white shirt and black trousers.
Visiting Dar es Salaam
Welcome to FOSS4G 2018 in Dar es Salaam. A city with a natural harbor on the eastern coast of East Africa. We are glad and happy to welcome everyone to this city for FOSS4G, a city of geospatial opportunities. A city where much of the challenge within the development and use of open source within the government is the relative lack of Open Source vendors within the local ecosystem – this starts from the university through to professional business practice. We believe that this is a massive opportunity for the FOSS private services sector and an untapped market that is ready to be tapped. Hence, it is the city where the Geospatial community is on infant stage and need more support.
Apart from that, Dar es Salaam is an interesting city to learn about the Culture of Tanzania, the history, food and the historical heritage. Visiting Dar es Salaam, there are many places one can see for example Dar es Salaam fish markets, Kariakoo Market, Nice views of Dar es Salaam, Askari Monuments, Churches, National Museum and not forgetting beaches available in Kigamboni and Zanzibar. Furthermore, Islands, Arts and Nyama Choma dominate in Dar es Salaam which could be nice people to experience in Dar es Salaam.
Welcome everyone so that we are able to meet between FOSS communities and the Community which has challenges and needs a solution from FOSS community. This is the only opportunity where we got to create more FOSS Community from Africa.
Packing
Clothes:
The temperature in Dar es Salaam in August-September tends to be around 30'C, with only a couple of days of rain per month. Pack light clothing but be aware of local culture. Dress in mainland Tanzania is generally conservative. Visitors should dress modestly. This means both men and women should cover their legs and upper arms (no exposed midriffs).
Bug Spray
Mosquitos are more common during the rainy seasons, but not during August-September. However, mosquitoes are more active during dawn and dusk so thicker, longer clothes are useful at night time.

Malaria tablets are recommended for a short stay in Tanzania

Recommended that you purchase mosquito spray which has a high feet factor to avoid getting bitten. "Off Bite" brand (spray or roll-on) can be purchased locally – at Village Supermarket, Shreejee's, or Oyster Bay Shopping Plaza
Money
Get some local currency as soon as possible – there are ATMs at the Airport. Unless you are in a hotel, most local restaurants and shops do not have card facilities. Either exchange Euro €, Dollars $, or use a Visa card from an ATM. For some reason, Mastercard and Maestro is difficult to use or is more expensive to use in Tanzania. Most machines will charge a withdrawal fee but CRDB tends to have the cheapest withdrawal rates
Local laws and culture:
Short summary: follow local laws, don't draw attention to yourself. Avoid talking about political issues or any topics which could be controversial or are illegal e.g. abortion, politics, sex, and religion.
Language
Almost everyone in Dar es Salaam speaks English as a second language. It is worthwhile learning a few words of Swahili however before you arrive to appear polite. Words like "Mambo" – Hello or "Habari" – How are you will help ease your experience.
LGBTQ Guidance
Homosexuality is illegal in Tanzania. Conference participants should avoid any outward displays of sexuality, public displays of affection, and consider keeping a low profile (going "undercover"). This might be impossible for some (e.g. trans people). Participants should consider locking down their social media accounts, and consider what apps or photos they have on their phones in case of a run-in or confiscation by police.
Safety & Security
Be careful with carrying valuables and/or a bag, especially at night. In recent years, there has been an increase in 'bag snatching' (where passing cars and motorcycles grab a pedestrian's bag – dragging them until they release it). For this reason, try to avoid carrying a bag when walking and DEFINITELY do not put your passport or wallet in it.

If walking with a bag is absolutely necessary, carry your bag on the opposite shoulder away from the road and not across your body

so that you can let go quickly and not be injured if someone in a passing vehicle attempts to grab it

It is highly recommended to not walk outside at night, as there have recently been an increased number of targeted robberies on foreigners. When necessary, use designated and licensed taxis and/or bajaji's when travelling between locations. Bajaji usually have blue, red yellow or green colours. Uber operates in Dar es Salaam and acts as another secure mode of transportation, you can use Uber app to call Uber any time you need as they work 24 hours.

In particular, avoid walking around known 'tourist areas' at night such as Coco Beach. Try to travel in groups where possible

Make sure that the car doors are locked and windows up when travelling in a taxi

While on safari, visiting parks, hiking, or mountain climbing, remain alert to your surroundings and report anything unusual to your tour guide, park ranger, or the police.

If you are in a dangerous situation, hand over all your valuables immediately, comply with the demands, and do not to make eye contact with the aggressors.

Remain vigilant at all times, like in any major city anywhere in the world incidents can occur anywhere, so keep on your guard.

Appear to always know where you are going. If you take a taxi, check the map before you get in so you know the route. Walk with purpose and go into a shop if you need to check your phone.
Healthcare
Water – Do not drink tap water! Only drink bottled water. Be careful when ordering food that may have been washed in non-bottled water, especially if it has not been boiled e.g. salads
Medical Clinics – The Aga Khan hospital is a western standard hospital in Dar es Salaam
Vaccines – If you have travelled from a country which is known for yellow fever, you will need to present your yellow fever vaccination certificate to prove that you have been vaccinated against this disease. It is recommended to bring your yellow fever certificate if you have one in case you are asked by officials. This is particularly common when travelling to Zanzibar.
Transportation
From the Airport to the hotels
From the airport to the City center where most of the hotels and the Conference venue are, we recommend you to use Taxis which ranges from 40,000 TSH (18$) to 60,000 TSH (25 $). The official taxis from the Airport have the uniform of a white Shirt and the black trousers. However, there is an Uber which is the cheaper option and available all the time if you have an app on your mobile, the internet and the way you can call the driver after you have ordered one. The uber ranges between 10,000 TSH (5 $) to 20,000 TSH (9 $).
Transportation around the city
Options for getting to the venue (Julius Nyerere International Convention Centre) and getting around Dar Es Salaam:
Bus Rapid Transport (BRT)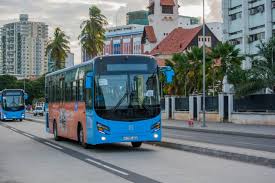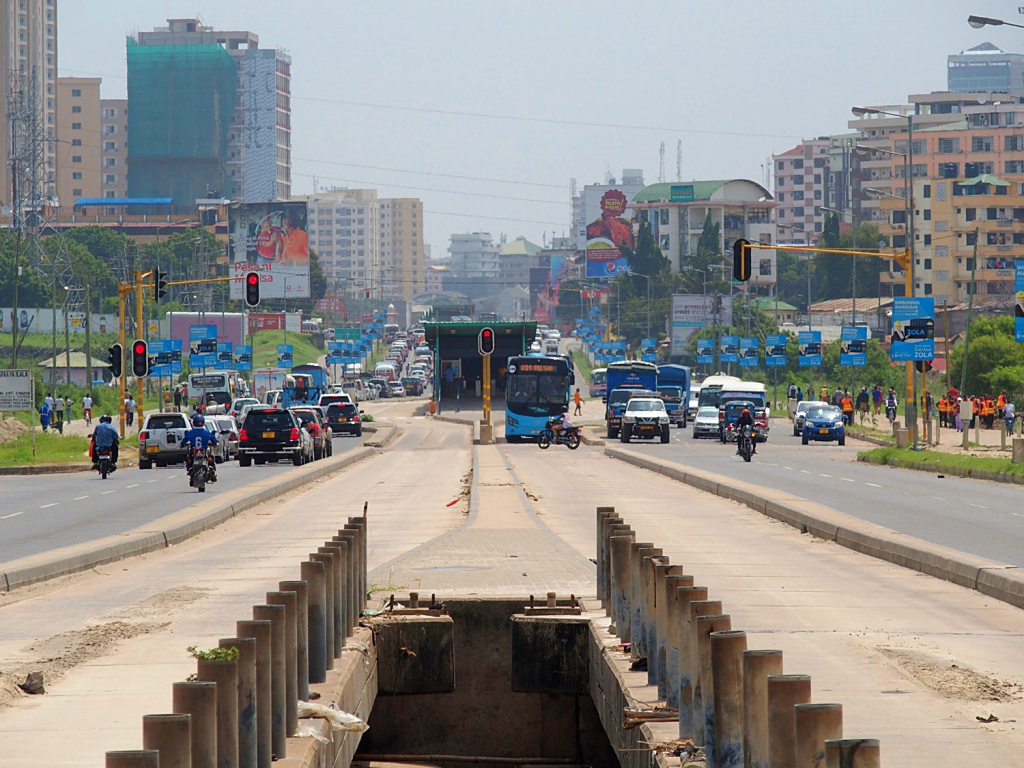 Taxi
Taxis from a taxi stand are often expensive and it can be easier to use a mobile app. Dar es Salaam has Uber, Taxify and Mondo Ride. Taxis from the airport should cost around 30,000 TZS (15 USD).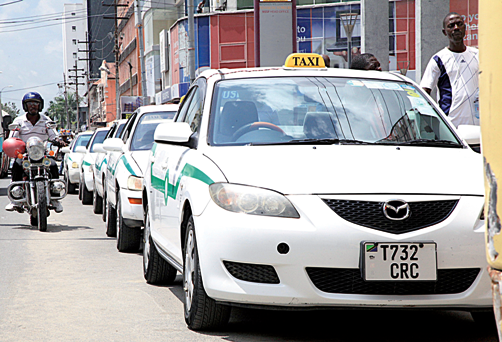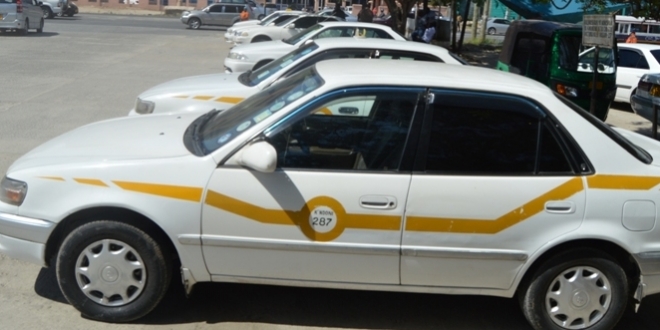 Bajaj
One of the quickest ways to get about the city. They will up the price if they think you are a tourist but it is fine to haggle.
Traffic can be pretty bad in Dar es Salaam so please allow enough time when travelling between you accommodation and the conference venue.
Mobile Phone SIM card
Not all restaurants / hotels will have reliable wifi so it can be worth buying a local SIM card to stay connected. Common providers are Vodacom or Halotel which you can pick up at the airport or shopping centres.
Cost for SIM:
Cost for basic weekly bundles from Halotel:
Internet
1000TZS = 200MB + 3 minutes

1999TZS = 450MB + 5 minutes

5000TZS = 1500MB + 13 minutes
Internet, Calls, Texts
1999TZS = 41 minutes + 350 SMS + 60 MB

4999TZS = 130 minutes + 1300 SMS + 120 MB

9999TZS = 260 minutes + 2800 SMS + 300 MB
Navigation
Thanks to the Ramani Huria ProjectDar es Salaam is incredibly well mapped on OpenStreetMap!! This said, most taxi drivers are not expert map readers, so it is worth having Maps.me downloaded on your phone to give directions or checking the map whilst you have good internet.
Things to Do:
In/Around Dar es Salaam
Mbalambwezi beach club in Mikocheni

Coco beach; local bar and beach with fresh breeze from Indian ocean; place to enjoy a cold beer after a long hot day; Tanzanian music and local crowd. Since Coco Beach is a known tourist area, pickpocketing is common so be on your guard

Bongoyo island – 30 minutes boat ride from Slipway; white sand beaches, clean sea for swimming

Mbudya Island; a short boat ride from White Sands Hotel. White beaches, snorkeling

Slipway – to see the nice sunset

South beach; ferry trip and short drive from Dar

Kariakoo market; bustling market neighborhood where Tanzanians from all over come to buy goods

Tinga tinga art galleries and gift shops at Morogoro stores (Oyster bay); watch local artists create paintings and local souvenirs; a great place to pick up some gifts; remember to bargain!

Nyumba ya Sanaa; find out about the history of art and culture in Dar es Salaam, watch local artists at work and buy artisan products

Village Museum: local museum showcasing traditional dwellings of ethnic groups around the country. Spend an afternoon wandering through replicas of different huts and traditional artifacts learning about the building culture in Tanzania. Located along Bagamoyo Road in Kijitonyama, near the d Labs offices.

National Museum; find out about the history and natural environment of Tanzania
Outside of Dar es Salaam
Zanzibar Island: explore the medieval medinas of East Africa in Zanzibar's Stonetown. This historic city is known for its. 2 hours ferry ride from Dar, departing from Kivokoni Ferry Terminal in Downtown, departs from both Dar and Zanzibar four times per day; cost for non-residents is 35 USD each way.

Bagamoyo; Center for Swahili Performing Arts and Culture; located less than 3 hours drive north of Dar es Salaam;

Morogoro; beautiful trekking in lush mountains; 3 hours drive; recommended hiring a guide for a day.

Safari; if you're looking for cheap, nearby safaris, there is Saadani National Park (north of Bagamoyo) where elephant and zebra come all the way down to the sands of the Indian Ocean. Otherwise, one hour west of Morogoro lies Mikumi National Park – the cheapest option to see almost all of East Africa's famous wildlife. (Trekking in Morogoro can be combined with a safari in Mikumi National Park)

Individual and group rates could potentially be arranged.
Cultural Notes: (Ex. Meeting, Eating, Drinking, etc.)
Eating
Local food
Street vendors can be found to serve rice, beans, varieties of meat (fried chicken, beef), meat sticks (known as 'mishkaki') and chips, at very affordable prices.

Rose Garden; local restaurant near D-Lab. Good for bbq chicken and fish

Mbalambwezi; eat on the beach
Seafood:
Cape Town Fish Market; known for its fresh seafood. Also serves burgers and pasta

Waterfront at Slipway; a good place to grab a drink whilst watching the sunset. Also serves a variety of seafood platters and snacks
Italian:
Mediterraneo

Zuane Italian
Chinese
The Great Wall
Burgers / BBQ
Slow leopard; great bar and fantastic burgers; nice atmosphere; located in Masaki peninsula

Shooters grill; rooftop restaurant with great burgers and steaks
Ethiopian
Addis in Dar; Ethiopian restaurant in Mikocheni, average price between $10-12; open for dinner service; great place for big groups to take part in communal eating
Breakfast/Brunch
Epi d'or; best for breakfast, lunch and brunch; situated at the top of the Masaki peninsula in a beautiful garden; breakfasts range between $8-14

Salt

Woodberry Cafe; great breakfasts and coffee
Drinking
Bar in Dar at Slipway

Akemi revolving restaurant bar

http://akemidining.com/
Vino Wine Bar; locally made IPA beer and wine. You can also get a great selection of cheese and chicken platters.
George and the Dragon; a fairly traditional British pub which opens up into a garden at the bank with a lit-up fountain and DJ. Good place for a drink and serves a good selection of food
Emergencies and Support: Please do not hesitate to contact us with +255 658 101858 or +255 765 169 709, for support or any of the listed numbers, in case of an emergency during any part of the FOSS4G2018 Event (including travelling to and from Dar es Salaam).
About the conference:
Mark Iliffe (Logistics committee) – + 1 718 414 3631
Msilikale Msilanga (Com and Outreach committee) – +255 717 506 053
Ragnvald (Program committee) – +47 92421540
Rachael Van Nice (Humanitarian Engagement Director) – rachel.vannice@hotosm.org
Ragnvald Larsen  (Program Director) – ragnvald@mindland.com
Michael Terner (Sponsorship Director) – ternergeo@gmail.com   
Tanzanian Team
Rashidi Hussein (Tanzania Team) – +255 765 459 589
Devotha L.Nkwabi(Tanzania Team) – +255 753667610
Edgar Mlowe (Tanzania Team) – +255 654988047
Beatrice Charles Mkumbo (Tanzania Team) – ‭+255 757 529 054‬
Deogratius Minja – ‭+255 716 621 812‬
Brian Mnyampi (Studio19 – Conference Organisers) – +255 684 788 499