Vision
Our vision is for an accessible and inclusive FOSS4G that complements the existing OSGeo stable while empowering the Open Data, Participatory Mapping and Internet of Things work currently underway. This ranges from locating schools to the instrumentation of communities with cheap, open source,3D printed weather stations that improve community resilience to climate change. Location and geography are at the heart of these challenges: FOSS4G 2018 in Dar es Salaam would invigorate our existing projects, bringing them to new users and developers while supporting and nurturing the existing community.
Our strong conference program reflects our vision for a diverse and inclusive FOSS4G. The conference program will be driven by our LOC and synchronise with the technology and innovation communities in Dar es Salaam and across Africa. Our LOC is truly international, strongly rooted in Tanzania and will deliver our expansive vision, deepen OSGeo community engagement locally and strengthen the international community.
Why Dar es Salaam
As one of Africa's fastest-growing cities, Dar es Salaam is a hub for innovation and experimentation, with the Tanzanian Data Lab, Ramani Huria and other start-ups/open source projects coming from the city. The city is bursting with heritage and history and is ideally placed for activities, ranging from safaris to sailing. Transportation around the city
will make moving across the city a breeze. The newly operational Bus Rapid Transit system allows for cheap, quick access across the city, for arrivals, a new terminal at Julius Nyerere International Airport (JNIA) currently under construction. JNIA has direct connections to travel hubs across the world, including Dubai, Amsterdam, Nairobi, Istanbul, Zurich and Addis Ababa.
Dar es Salaam is emerging as one of Africa's global cities and as a regional hub for East Africa with an ever-growing population of 6 million. The city itself has a historic quarter showcasing its colonial past surrounded by the architecture of modern Africa. Within easy reach of the city is the Mikumi National Park for an amazing safari experience or sandy beaches for reef diving and sundowners. A short 60min ferry from the city is the UNESCO World Heritage Site of Zanzibar, with its winding streets and historic architecture at the start of the Spice Trail. Flights to and from North America/Europe are around $800, with some stopping via Arusha for Mount Kilimanjaro, the tallest mountain in Africa and the Ngorongoro Crater.
To summarise:
The centre of technological innovation, social and academic life in Tanzania;
A vibrant city of many cultures and warm hospitality;
A gateway to African sights, such as world beating safaris, heritage and world leading beaches;
A historic centre surrounded by the construction of a new Africa;
At the centre of East Africa, within easy reach of the world;
The conference for 2018…
A FOSS4G in Dar es Salaam would not just impact the city or the country but would reverberate throughout the region, catalysing our community and leaving a legacy for the next generation.
What is FOSS4G?
The annual FOSS4G conference is the largest global gathering focused on open source geospatial software. FOSS4G brings together developers, users, decision-makers and observers from a broad spectrum of organizations and fields of operation. Through six days of workshops, presentations, discussions, and cooperation, FOSS4G participants create effective and relevant geospatial products, standards, and protocols.
FOSS4G has been held all over the world and draws attendees from over 40 countries. Bonn, Germany hosted the conference in 2016. Last year Boston, Massachusetts, USA hosted. In 2018, Dar es Salaam, Tanzania will host.
About OSGeo
The Open Source Geospatial Foundation was founded to support and build the highest-quality open source geospatial software. The foundation's goal is to encourage the use and collaborative development of community-led projects, data development and education. Many projects live under the OSGeo umbrella. http://osgeo.org
Code of conduct
We want every attendee to have an awesome experience free from harassment or discrimination because of who they are.
Dar es Salaam Local Organizing Committee (DLOC)
The Dar es Salaam Local Organizing Committee is made up of members from Africa and other parts of the World. The key members of the LOC are from Tanzania. The geo community that represents the academic, business, government, and technology sectors. The DLOC is divided into logistics, program, outreach and communication committees. The DLOC also has strong ties to the FOSS4G community and has experience with prior FOSS4G conferences.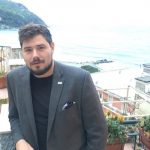 Mark Iliffe
Co-Chair
United Nations
Msilikale Msilanga
Co-Chair
World Bank, Dar es Salaam
Ketty Adoch
Member Communication and Outreach Committee
Technical Lead, Mara Arwot GeoSpatial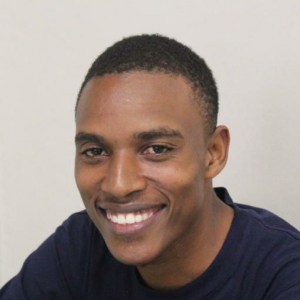 Geoffrey Kateregga
Member Communication and Outreach Committee
Humanitarian OpenStreetMap Team, Map Uganda
Maria A. Brovelli
Academic Committee Chair
Politecnico di Milano
Daniel K. Nanghaka
Academic Committee Co-Chair
GIS Trainer/Executive director
Yves Barthélemy
Volunteer Committee Chair
State University of Zanzibar Advisor

Ragnvald Larsen
Program Committee Chair
Day job at Norwegian Environment Agency GIS idealist, analyst and spatial data infrastructure designer.
Gavin Fleming
Kartoza/OSGeo
Kartoza, Johannesburg, South Africa ex FOSS4G 2008 Chair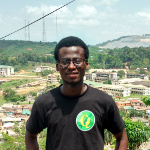 Enock Seth Nyamador
Member Outreach & Communications Committee
OpenStreetMap Ghana / HOT
Edgar Mlowe
Member Outreach & Communications Committee
World Bank
Beatrice Mkumbo
Member Outreach & Communications Committee
World Bank
Tim Sutton
Communication and Outreach Committee
Kartoza, Johannesburg, South Africa
Rashidi Hussein
Tanzania Team
World Bank
Devotha Laurent
Tanzania Team
World Bank
Ally Namangaya
Academic Committee co-Chair
Ardhi University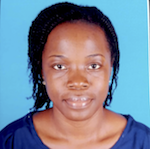 Beata Rutabingwa
Tanzania Team
World Bank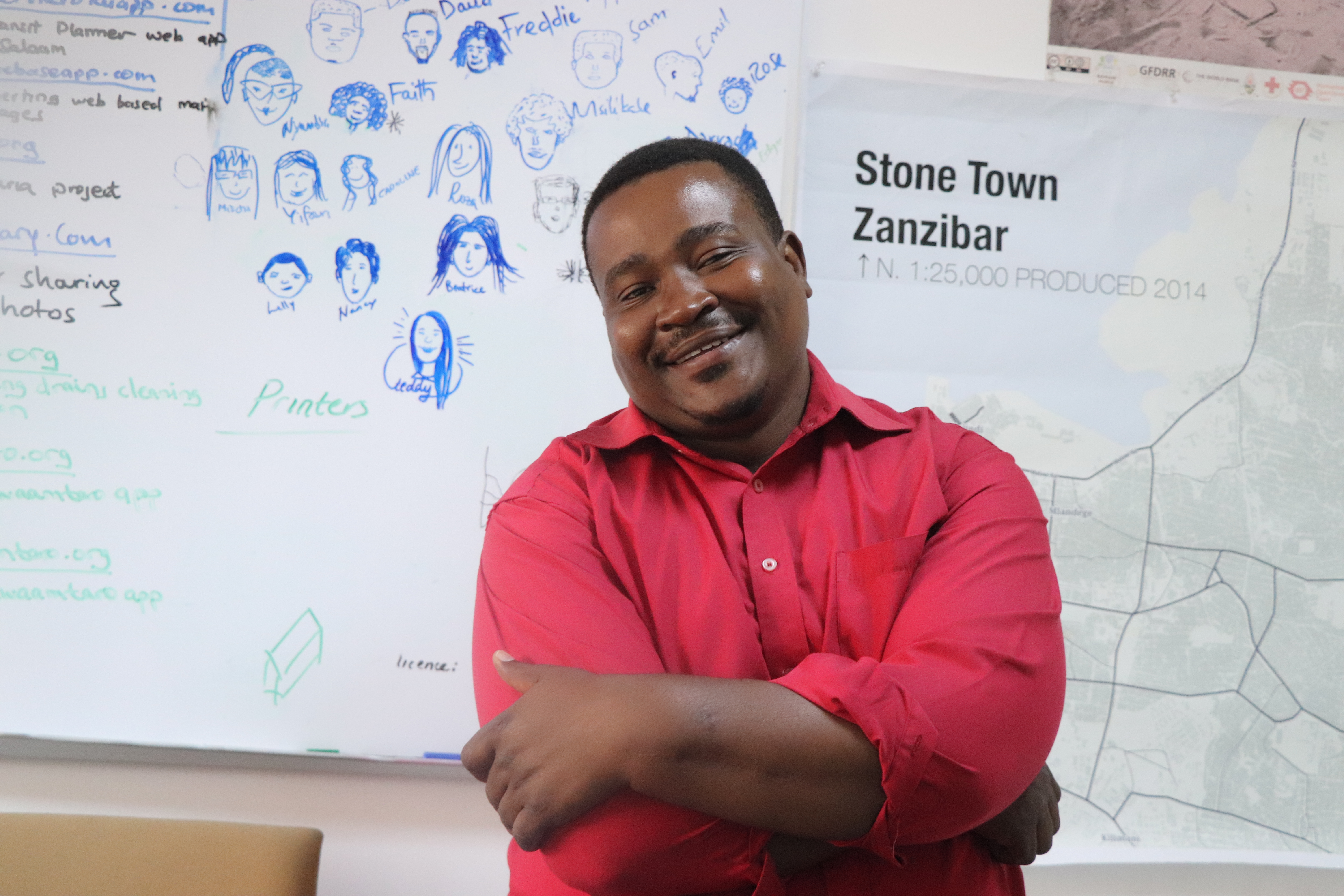 Deogratias Minja
Tanzania Team
World Bank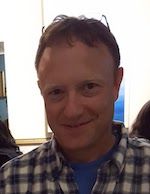 Michael Terner
Sponsorship sub-group
Former Chair, FOSS4G Boston 2017,TernerGeo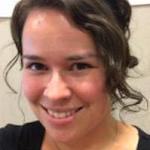 Rachel VanNice
HOT Summit Organizer, FOSS4G Liaison
Humanitarian OpenStreetMap Team
Cancellation Policy
Cancellations received 4 weeks prior to the conference (July 27, 2018) will receive a refund of the conference fee minus a $100 administrative fee and a first night of hotelling, if applicable. Cancellations received after that date are not eligible for refunds however substitutions will be allowed.
Contact Us
Have a question? Contact us at foss4gdar@gmail.com
Follow on Twitter
Follow on Facebook